Interview with Ultrapolymers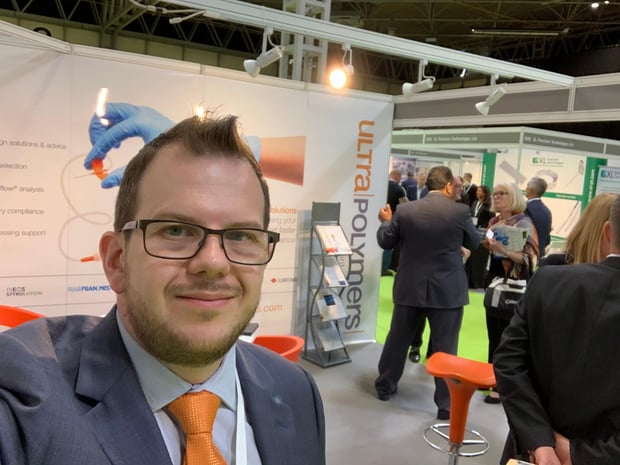 Aegg interviewed Richard Payne, Area Manager, from the Ultrapolymers Group. Aegg has been working closely with Ultrapolymers to trial new materials, which has enabled us to offer PCR (post-consumer recycled) materials as well as materials to reduce cycle time and improve production efficiency.
Read on to find out more...
1. Can you give a little background about Ultrapolymers?
Ultrapolymers is a Pan-European polymer distributor that was founded 20 years ago. With over 300 employees supporting customers in over 55 countries we're able to offer tailored design to production support into many markets with a broad range polymers from leading polymer manufacturers.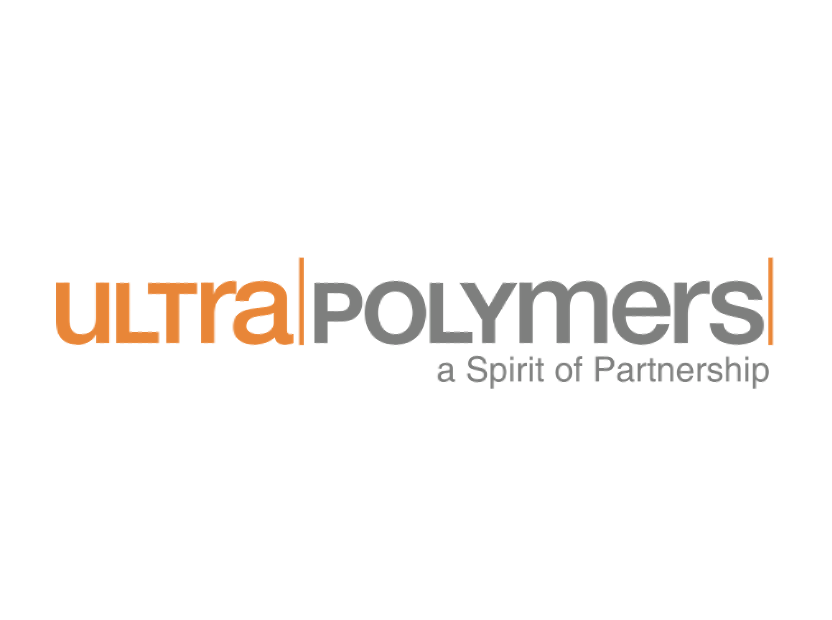 2. What are the future development plans at Ultrapolymers?
Ultrapolymers is a growing business, and throughout the uncertainty of Covid we have continued to recruit and add more people into our business. This recruitment is necessary to support our continued growth and to ensure that we continue to offer the quality support, both on sales and technical sides we feel that the European moulding community deserves.
3. What impact has the Plastic Packaging Tax had on Ultrapolymers?
As you can imagine the topic of sustainability has been foremost in a lot of our minds. No matter the industry the introduction of recycled or more sustainable polymers has been a primary point of discussion.
The Plastics Packaging tax has such a broad reach it has created many opportunities as well as headaches for some of our customers. At a time when we are seeing significant cost increases this is a further burden many companies could do without.
Recycling has been part of the fabric of Ultrapolymers from its outset. Our parent company, Ravago, was founded as a recycler and is still the largest independent compounder within Europe.
A significant challenge we face is that, for those supplying into applications which require extensive approvals, for example food or medical, there is a really limited range of recycled options which carry the requisite approvals. This means that, for some, there are no options to introduce recycled materials into their products meaning there are limited ways to escape this tax.
There are other options available to introduce sustainable solutions into products requiring these approvals. These include grades utilising bio attribution of the mass balance method. There is some uncertainty within the 'Plastics Tax' as to how these are considered when it comes to taxation and it's an area where the industry and the government need to work closely together. The goal of all people within our industry is to try and make products efficiently whilst trying to leave as small a footprint as possible on our planet for future generations.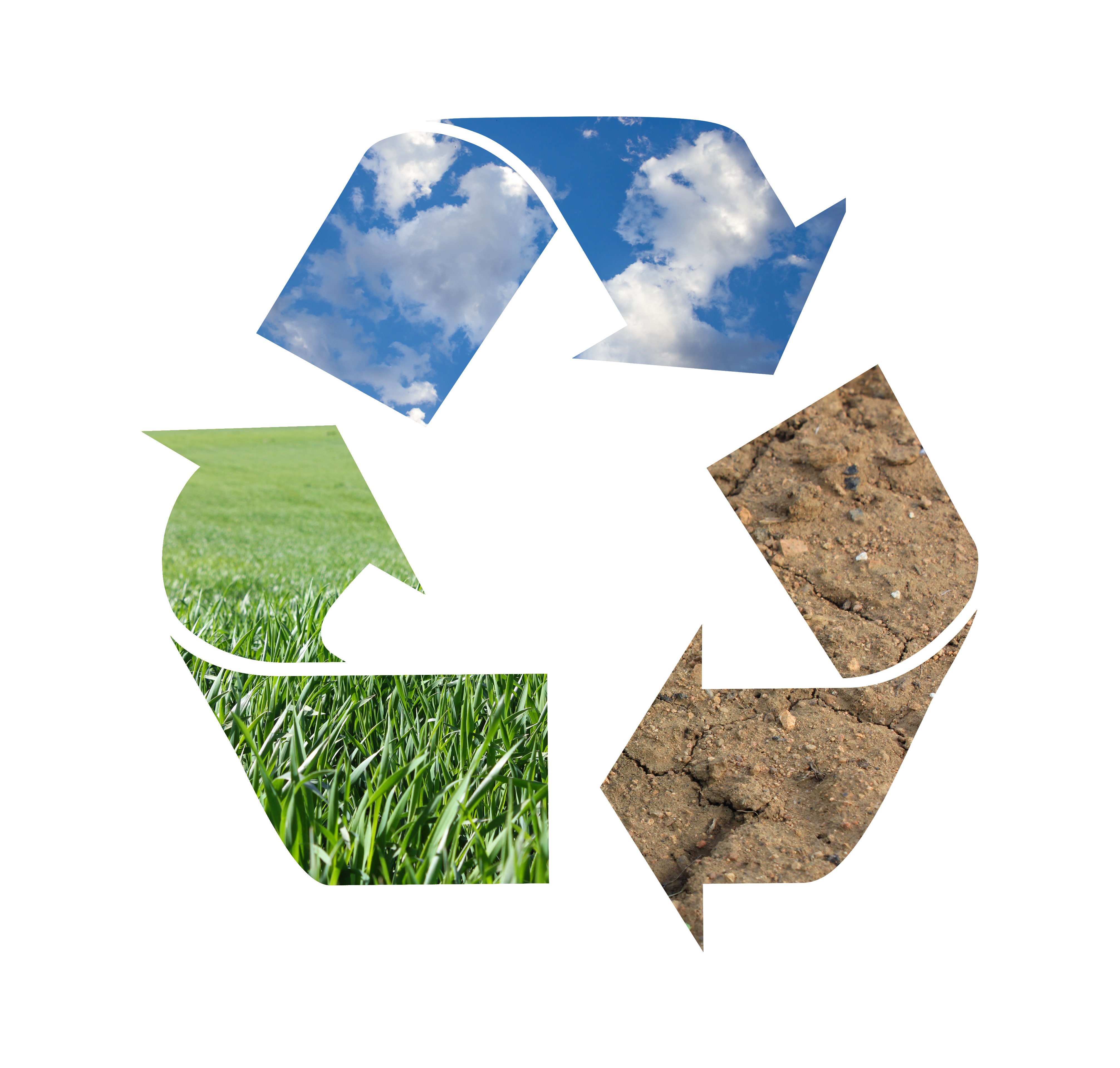 4. How has business been impacted by the increased cost of raw materials?
The increasing cost of raw materials has been a substantial challenge to the entire plastics industry. The most obvious impact of price increases has been on the unit prices of products for the consumer, however, there are other things impacted. Cash flow and credit limits are being stressed by these significant price increases and coupled with inflation, are really hitting the pocket of consumers, converters and the industry as a whole. The last year or two have been full of challenges with the scarcity of material, logistical challenges and increasing pricing. We have been spending a lot of time to see how we can introduce options to customers to reduce their overall costs, be it production efficiencies, material changes to reduce cycle time or introducing alternatives which still allow for product quality to be maintained but offer improved value to the user.

It has been a tough period for the industry as a whole and we'll continue to work closely with our customers to put them in the best position to in turn support their clients. We need to do what we can to ensure we all come out of this challenging time in as strong a position as possible.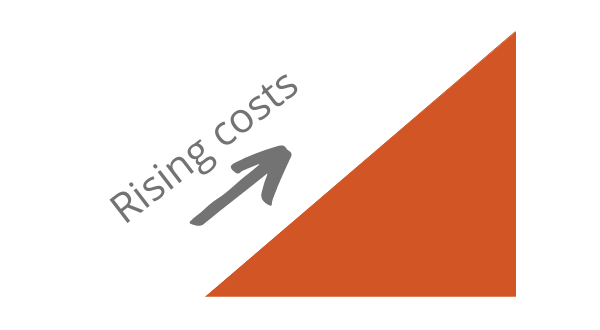 5. Has the Russia/ Ukraine situation had an impact on Ultrapolymers?
As a group Ultrapolymers has a team in the Ukraine and, of course, our people were our priority. Our group worked hard to get them to safety and our team have spent a lot of their time supporting their compatriots by leveraging the experience we have to get essentials to those in need.

Aside from the significant personal cost to the people of the Ukraine there have of course been significant impacts upon business, partly through pricing and more widely on logistical challenges. Ultrapolymers have done our utmost to mitigate this where possible however it is important to highlight that our focus was and will continue to be on the wellbeing of our teams in affected countries.
6. What do you think sets Ultrapolymers apart from your competitors?
Ultrapolymers are all about partnership. Partnership with our customers, designers, brand owners and our supply partners.
We invest in developing relationships with our customers throughout their organisation. The value we offer is the support we give our customers, not just our account managers but the experienced and enthusiastic team behind us. These include our customer services and technical services teams, our suppliers, our warehouse and logistics partners, our financial and credit team and the wider Ultrapolymers family. So many people play a part in our customers' business with us and the whole team are focussed on offering the best support we can at all stages of the business from design to production.

I have been involved with Ultrapolymers for 16 years across a range of roles and one thing has always remained the same is how we want to offer the best support we can to our clients.
The thing I have most pride in is the guidance and support we offer in assisting projects being developed in the UK and through Europe. We have a team with diverse experience allowing us to offer creative, innovative and, as is increasingly important, sustainable solutions to challenges our partners face.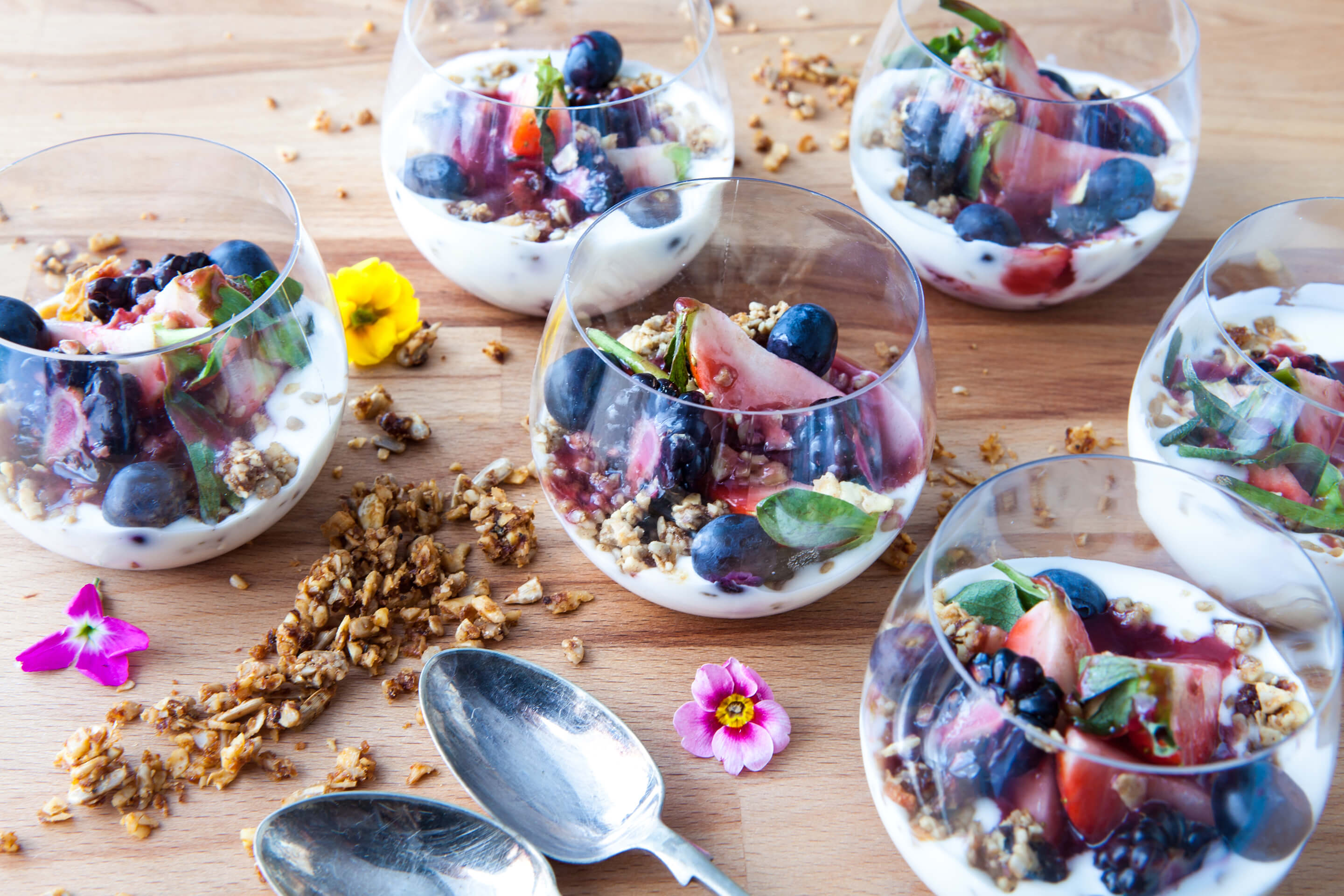 (Aegg's rPET tulip pots)
7. How does sustainability play a part in your business?
As I mentioned a little earlier Ultrapolymers' parent company, Ravago, was founded as a recycler. It has and is hugely involved in the recycling of polymers and supplying these into a broad range of industries.
The increased focus on sustainability is something both us and our supply partners are acutely aware of. Be you a global manufacturer or a small local producer you will be receiving questions about your material, and the potential change to recycled material. Offering a range of sustainable solutions including widely recyclable materials, recycled grades, bio attributed options, biopolymers and compostable grades is important to allow designers and converters the freedom to find the right solution for them and their product.
Sustainability is widely just thought of as using recycled materials, it can be switching to a more widely recyclable grades, materials which offer processing benefits to reduce cycle time or energy consumption, switching designs to facilitate the move to mono-material solutions. We need to think about the whole life cycle of a product, cradle to grave. It's no longer enough to think just about producing a good product, we must consider what will happen at the end of a product's life.
It's important that we are all aware of what we can do to help make the world a better place for future generations. As polymer suppliers it is incumbent on us to consider the full life of a product when recommending a material. We must ensure that our material is functionally appropriate but we must also think about the potential for that material in its next life.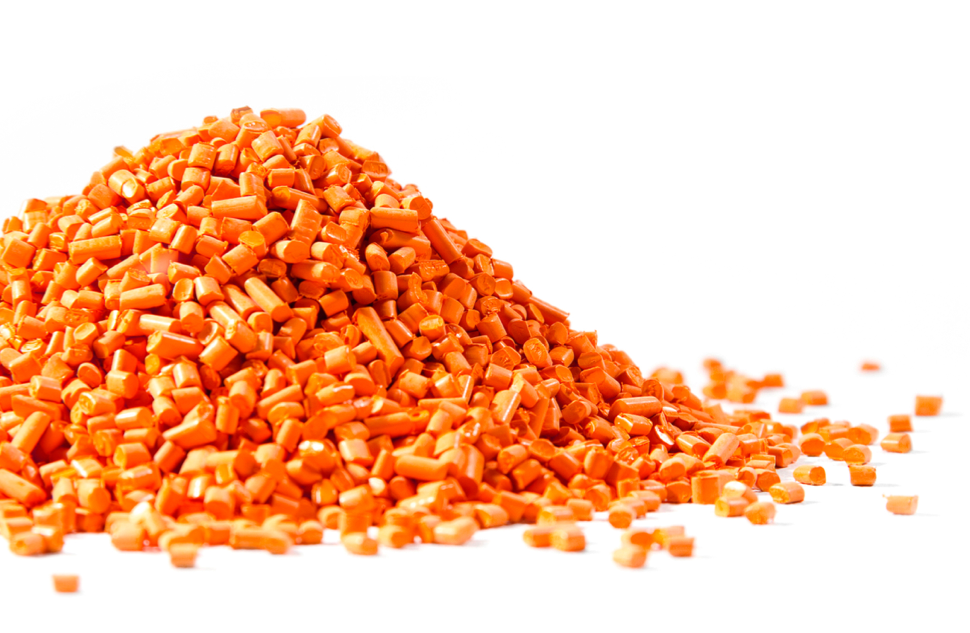 8. What key factors do you think will play a big part in the plastics industry going forward?
a. Design for Recycling/Circular Economy
b. Sustainability
c. Collaboration throughout the design and development journey
d. Efficiency
e. Partnership through the entire Supply Chain
f. Onshoring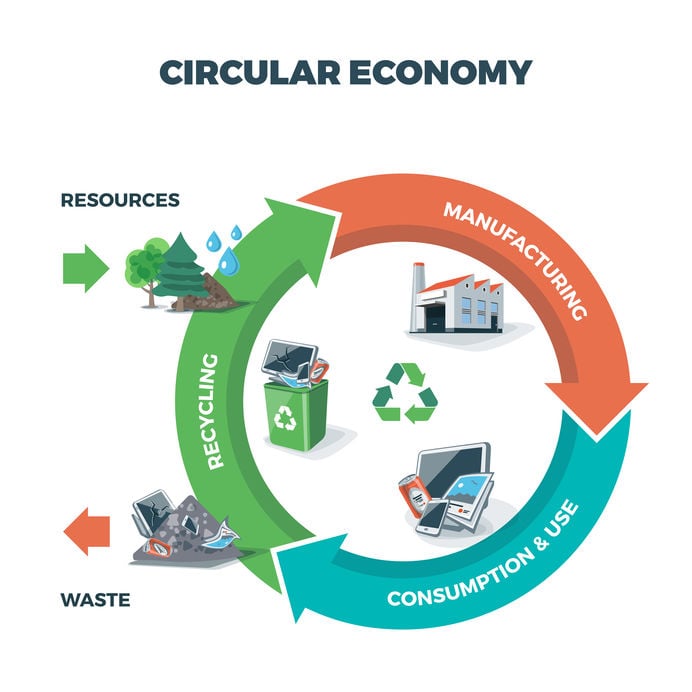 ---
About Richard
Richard Payne is the Area Manager for the South East of England and Healthcare Segment Leader for the Ultrapolymers Group. Richard has been in the industry for 16 years and prior to that studied Polymer Chemistry at University. Richard is based in Cambridgeshire and would be happy to help if you have any questions on materials, sustainability and design to production support.
---
About Ultrapolymers
Ultrapolymers is a leading polymer distributor offering high quality service and expert technical consultation. With an extensive range of Medical Grade Plastics from market leading manufacturers we can be your full service partner from design to production.

Our local teams offer design for production support utilising the latest simulation software, regulatory advice, local stockholding and a broad range of sustainable polymer solutions.
www.ultrapolymers.com
https://www.linkedin.com/company/ultrapolymers-limited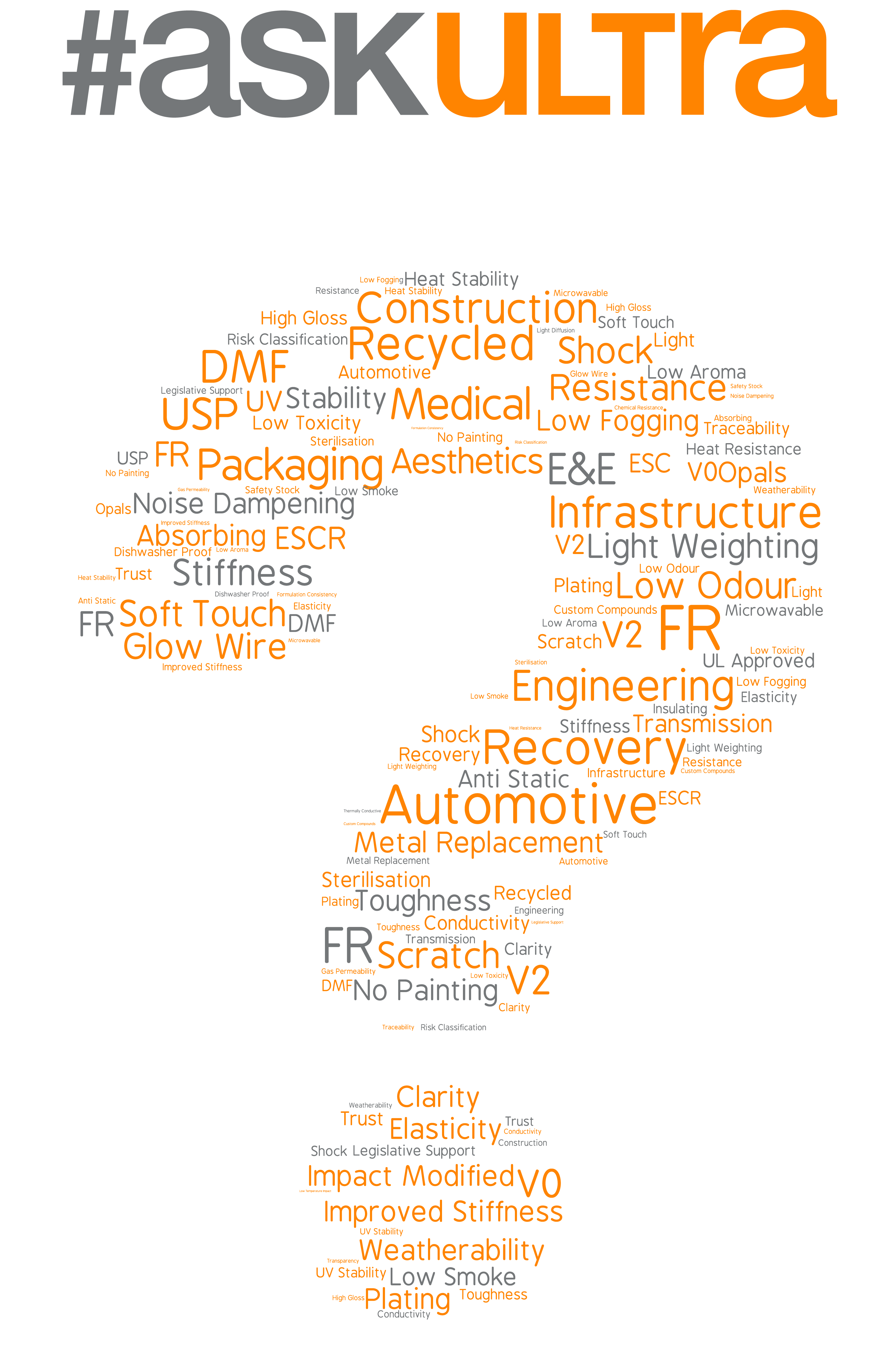 ---
Like this article? Click below to receive the latest articles, Aegg product launches and industry news.