BLOG: RECOUP Plastics Recycling Conference 2018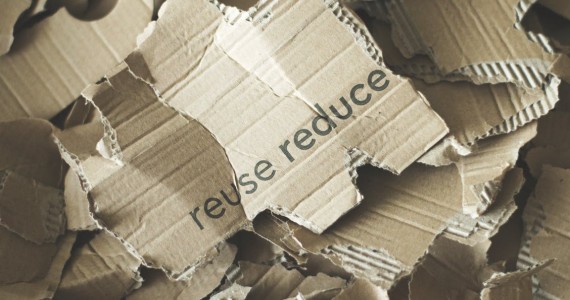 As part of Aegg's Product Design Team, I have been asked to write a blog about my recent attendance at the RECOUP conference...
To set the scene, in the last 18 months the publicity of plastic waste, in particular ocean plastic, has gone through the roof. Barely a day goes by without an article, social media discussion, broadcast or documentary talking about another aspect of plastic leaching into nature and our surroundings. It is inspiring to see so many people take notice of this issue and ask what can be done about it. So, what can be done about it?
This year's conference by RECOUP (RECycling Of Used Plastics Limited), a charity that works in collaboration with retailers, manufacturers, educational establishments, government, recyclers and local councils to promote, develop, stimulate and increase the levels of plastics recycling within the UK, was all about plastic recycling. Core reason for my attendance was to understand what solutions are already out there and how we as a plastics manufacturer could improve to create a more sustainable lifecycle of our products.
A lot was said at the conference, and it is very difficult to condense it into just a few words, but I have tried to separate them into a few messages that stood out during the day.
Key Points
Reduce
It goes without saying, but with less plastic being manufactured it means that less of it will escape into the countryside or oceans. This doesn't mean removing plastic altogether since it is a wonderful invention that increases shelf life for perishables and protects fragile foods.
At Aegg, when designing, the team and I have been trying to reduce the weight of our products so that whilst the product still has the same functionality, the lightweight aspect has a beneficial impact due to the smaller amount of plastic used to create the products.
Reuse
The world has a finite amount of resources and as Andy Rees from the Welsh Government pointed out, we are currently using 3 worlds' worth of resources each year. This is not sustainable. Wales plans to reduce usage to a one planet resource by 2050, which would be achieved through 65% waste prevention and 100% recycling.
Research & Education
Shane Monkman, Senior Buying Manager, Packaging & Operations from Asda spoke about how customers are asking more questions about plastic :- 50% have questions about plastic packaging for fruit & veg, 15% ask about shrinkwrapping for multipacks. This is encouraging as it shows how proactive the public is in getting involved with the plastics debate. That is why I think it is so important to keep the public informed and educated on what they can do to minimise their effect on waste.
Unification of Recycling Schemes
Recycling should be made as easy as possible for everyone in the UK, starting with recycling at home.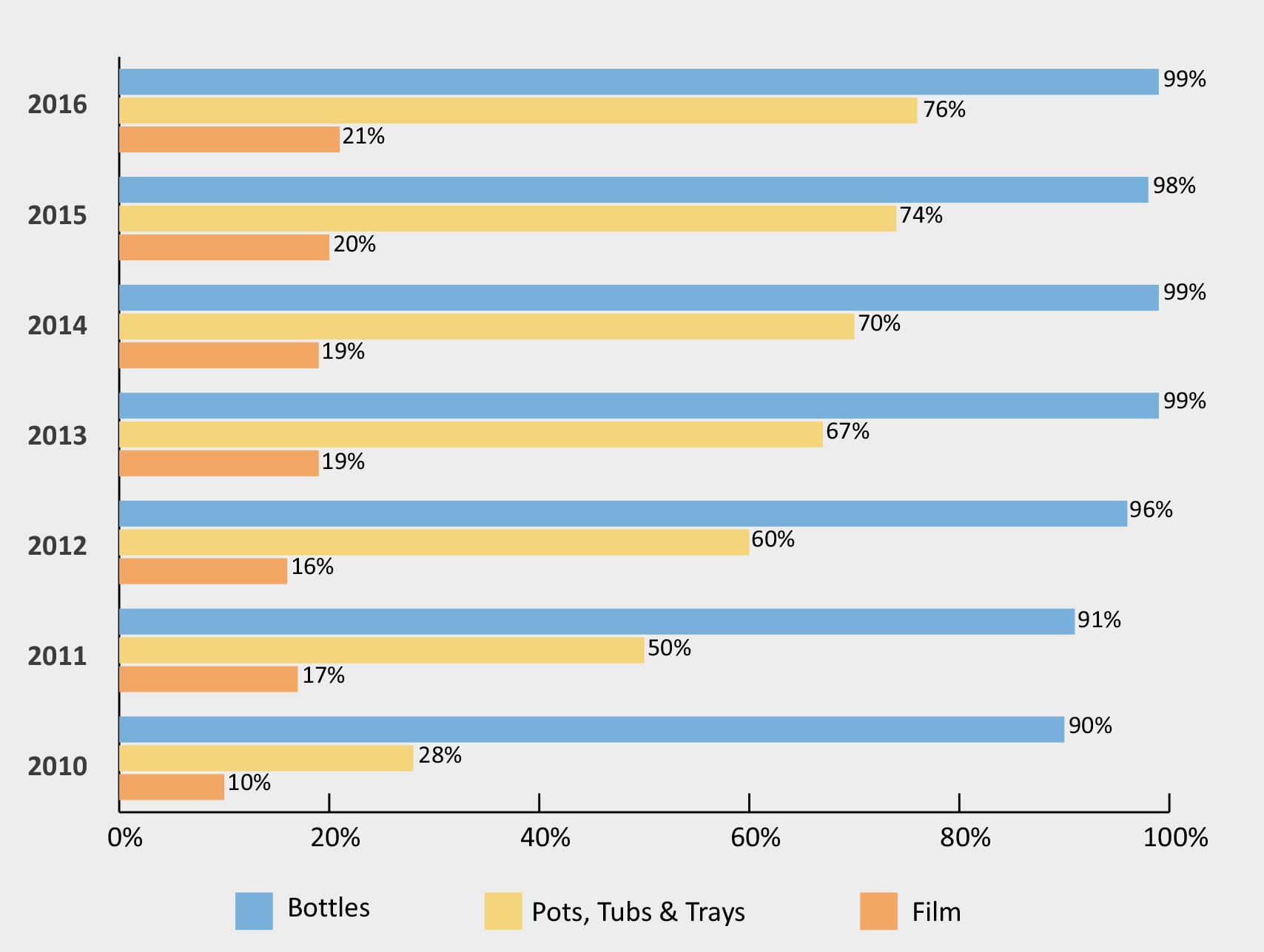 The UK has 391 local authorities who deal with the country's kerbside recycling. This unfortunately means that recycling from home is a bit of a postcode lottery. When looking at the figures for the whole of the UK, RECOUP found that in 2018 99% of kerbside schemes collect plastic bottles; 79% collect plastic pots, tubs and trays; and 17% collect film. As a nation, Wales is head and shoulders above the rest in kerbside recycling, having already reached their 2020 target of 64% waste recycled in 2017.
This variation is the main reason that Aegg suggests to its customers that they label their products as "recyclable where local schemes exist". With a big push from the 21% of local authorities that currently do not collect plastic pots we would be able to see another plastic product that could be labelled simply as 'recyclable' and therefore truly a part of a circular economy.
Written by Product Design Team at Aegg Creative Packaging