Aegg To Showcase New Food Packaging Lines at Packaging Innovations, Birmingham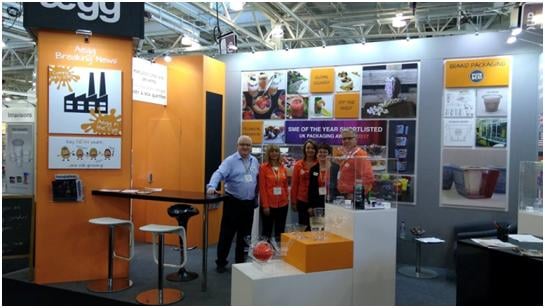 At Birmingham's Packaging Innovations show on 27/28 February 2019 (stand C27)
Aegg will be showcasing several new lines of rigid food packaging, including a range of glass packaging jars and bottles as well as our new thin-walled ultra-clear PP and PET pots and innovatively designed PP plastic sauce/ soup pots.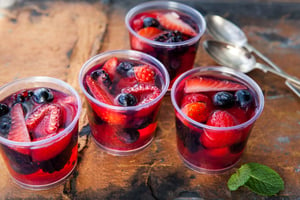 Freezable Thin-Walled PET Food Pots
Aegg is showcasing a new range of clear freezable recyclable PET food pots and bowls at Packaging Innovations. Our technical team developed an innovative method to be able to produce these injection moulded thin-walled PET containers, resulting in typical wall sections from 1mm. The pots are recyclable and can be used for ambient, chilled as well as frozen foods. The non-brittle PET pots have been tested to withstand freezer temperatures.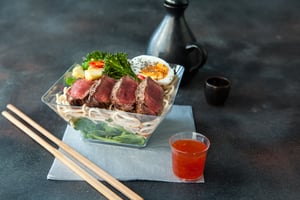 Thin-Walled Highly Clarified PP Pots
In addition, we will have on show our new range of thin-walled highly clarified PP pots and bowls. The pots can be used for ambient, chilled as well as microwaveable foods.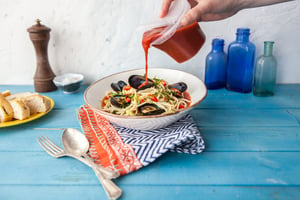 Soup/ Sauce Pots
Our PP soup & sauce pots are available in double serve (720ml) and single serve (410ml) sizes, designed for flexible labelling solutions. The innovative design of each includes a tamper tab with an easy open 'press down' feature as well as a hinged lid and resealable pouring spout, protecting hands from steam when stirring and pouring. These microwave-friendly pots are ideal for broths, gravies, stews, stocks, creams, custards, soups and sauces and are available to order from Aegg's Packaging Innovations stand.
Aegg Managing Director, Jamie Gorman, said "we have introduced several new lines of food packaging over the past few months. We look forward to showcasing these at Packaging Innovations. We have already received great feedback on our glass products, although visitors to our stand will be able to view some brand new additions to the extended range. Also, visitors looking for smaller quantities of our products (from one box upwards) can also receive a 25% discount on their first order from our sister service miniAegg."
If you would like to arrange a meeting with us at our stand at Packaging Innovations, please do email us.
If you would like to request one of our brochures, click here