Aegg to Launch Two New Services at Packaging Innovations 2016: Beer Bottles and Complete Glass Jar Solution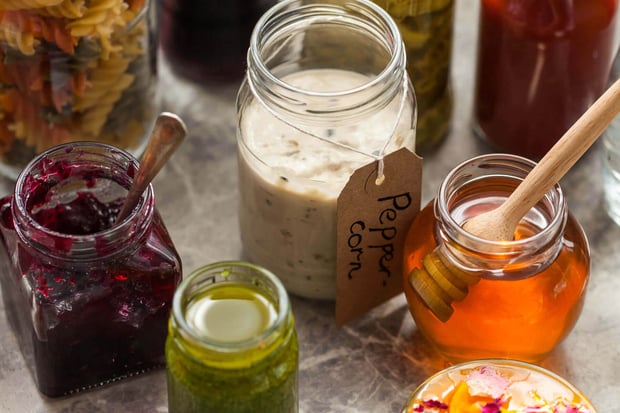 Aegg will officially launch its new glass bottle product range at Packaging Innovations' stand number C36 on 24/25 February in Birmingham, UK.
We will also offer at our stand an exhibition space to Tecnocap, the worldwide metal closures specialist, so we will be able to provide an overview for integrated closing solutions as part of its already established packaging offering.
Alongside the launch, we will be showcasing our recent glass and plastic jar designs, including a unique 540ml glass sauce jar, 250ml sauce glass jar and a new injection stretch blow moulded recyclable plastic PET' pot known as the 'milk churn'. Come and visit us!
Packaging Innovations sees the official launch of Aegg's beer bottles, an extension to our already established food packaging lines. The standard bottles are available from February 2016, with bespoke design options available through our in-house product design team later in the year, in line with our unique turnkey project management solutions.
We will also launch an all-embracing glass jar service at the show, by offering integrated packaging solutions thanks to the presence of Tecnocap. It will mean that not only can we offer our existing bespoke jar packaging solution from developing a product from initial design concept right through to managing manufacturing and setting up the supply chain; we can now also offer a capping referral solution through Tecnocap's know-how in metal closing systems, making Aegg the 'go-to' brand for complete jar packaging for both large and small projects. Our stand will feature Tecnocap's metal closures including its special lithographic, embossed, coatings and colour options. The Tecnocap Group is the third largest worldwide player in the production of metal closures for glass jars, bottles and plastic containers which are utilized in the food and beverage, pharmaceutical and beauty industries.
Tecnocap's UK and Ireland Sales Manager, Jeff Edwards, added "We are delighted about this experience and confident that our presence at Aegg's stand, focused on packaging innovations, will give a chance to discuss any cap and capping machinery related queries visitors to the stand may have."
The Aegg Packaging Innovations stand will also feature our most recent glass and plastic jar designs, with the unique 540ml glass sauce jar, 250ml glass sauce jar and plastic 'milk churn' yogurt pot, all of which are currently on supermarket shelves.
The 540ml glass sauce jar, which we call the 'subtle dog bone', is taller than existing ones on the market and not so rounded at the top, giving it better shelf space and a more striking appearance. The unique and innovative 'milk churn' design has a brim-full capacity of 135ml and was developed by us using a lightweight recyclable plastic, PET, for a major UK supermarket's premium dessert.
Jamie Gorman, managing director at Aegg, said "although we've exhibited at Packaging Innovations before, this is the first time we're launching two new services at the show. The two services actually reflect how Aegg is different to our competitors; the bottle launch demonstrates our off-the-shelf range, whereas the complete glass jar service showcases our bespoke design to delivery service. Also, as a forward-thinking company, we're able to launch new services and innovate relatively quickly, as we don't have the 'baggage' of manufacturing products in-house. Instead, we create the product design, drawing on our own team's expertise and partner with the right manufacturer for each product we work on, giving us and our clients ultimate flexibility."
Come and chat to us at stand C36 or check out our social media pages for more Packaging Innovations and Aegg updates on twitter, or LinkedIn