How to Create a Bespoke Glass Bottle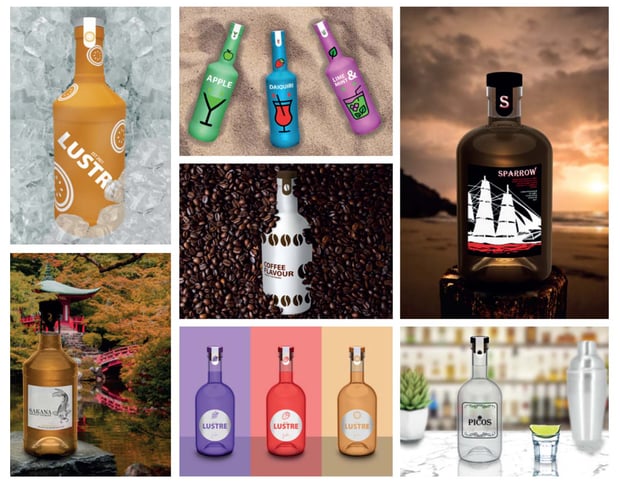 Every year, the wine and spirits industry sees 100s of new brands being launched, adding to an already competitive market. The importance of having a unique glass bottle design that sets your product apart and reflects the values of your brand are more important now than ever before.
Aegg can guide you throughout the whole process in creating a one-of-a-kind glass bottle design that will leave a lasting impression and become the defining feature of your brand.
Aegg partners with brands, design agencies, supermarket own brands, contract fillers, drinks manufacturers, craft drinks brands & distillers and independent manufacturers to create bespoke bottles that reflect their brand whilst maximising on-shelf presence.
We don't underestimate the huge part we play in the journey to making your brand successful. That's why we support you every step of the way, backed up by our excellent customer service (read one of our customers' testimonials here). From technical guidance (to ensure a seamless filling line experience), to providing advice on making your bottle as sustainable as possible (including lightweighting), as well as guidance on personalisation options (such as embossing, debossing, frosting, screen printing and colour spraying), your glass bottle design never looked better!
Here are the 10 steps we take to create your bespoke glass bottles:

Briefing
We discuss your new project with you, including your marketing objectives, volumes, functional requirements, timeframes, tooling investments and unit cost targets.

Design
Our inhouse designers create ideas that meet your functional considerations as well as making your product stand out from your competitors.

Prototyping
Having chosen your design, we 3D print samples. You could opt for a high quality acrylic sample, too.

Proposal
We send you our proposal, including mould build cost, unit costs, logistics scheduling, production scheduling, exclusivity, signing of an NDA, payment terms, and contractual details. We also advise on the timeline.

Contract signing
These contracts protect the interests of all parties, ensuring that proper consideration has been given to all aspects of the partnership.

Trial mould
We create a trial mould for the production of circa 50 samples. This mandatory step helps the factory optimise the production parameters for the full-scale production of your item. You can use these trial samples for your own production, packaging and logistics trials.

Production trials
Our technical team visit your production trials to better understand the requirements for your packaging and logistical considerations. We make any final necessary adjustments.

Production moulds
To enable full-scale production, enough moulds must be purchased to fill the entire forming machine. This can vary depending on the size of the machine, but is usually between 12 and 36 mould sets.

Full production
Commencing according to the agreed schedule, our logistics, production and quality managers will be in regular contact dialogue with your team.

Warehousing & distribution
Depending on your needs, Aegg can warehouse buffer stock and manage the ongoing deliveries of your packaging.