Aegg to Showcase Its New UK Manufacturing Facility at Packaging Innovations London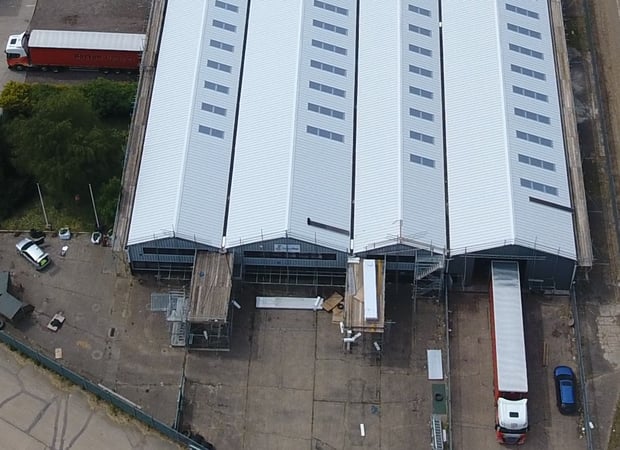 We are showcasing our own brand new 60k sq feet manufacturing facility at our Packaging Innovations stand (E8) in London on 13 and 14 September 2017.
Located in Eye, Suffolk, first production is planned for the first half of 2018 to meet expanding UK and export demand for our PS, PET and PP food pots and bowls. This facility will enable our customers to benefit from new technologies and materials, as well as taking advantage of Brexit driven exchange rate changes. Phase One of the unit will include 5 Netstal injection moulding machines and 2 i
njection stretch blow moulding
machines with additional machines added during Phase Two.
In keeping with our quirky approach, we have given the facility the working title 'Aegg in the Eye'. Aegg is initially investing £1million in this new facility to offer additional capabilities to UK markets as well as the 11 export markets and airline businesses we currently serve. In addition to launching the new unit, we are also continuing to develop partnerships with further suppliers in the UK, providing a robust, all-embracing and cost-effective service to both our UK and export customers.
Aegg is undertaking initiatives to improve the environmental credentials of its product ranges and of all company activities. So, whilst all the plastics we use are recyclable, some are not widely recycled due to the lack of favourable market place economics of post-use recycling schemes. We are working with our UK retail and food manufacturer partners on increasing our range of PET pots, bowls and ramekins. We are also looking into the opportunities presented by there being existing power generation from wind and chicken litter on the industrial site. H
Aegg's Managing Director, Jamie Gorman, said "With more of Aegg's manufacturing taking place in the UK, this will allow us more control in times of future uncertainty whilst Brexit negotiations take place. Phase One includes 60k sq feet, although this is expandable to 140k. The new manufacturing facility also fits well within our growing turnkey project management service, providing an all-encompassing provision from conceptual design right through to delivery to the factory production line."