Interview with GCA Head of Business Development, Piril Konuk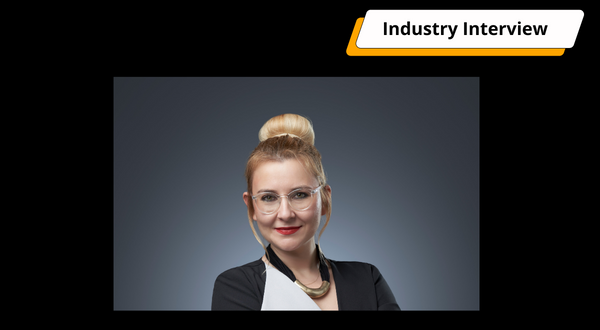 As part of international Women's Day, Aegg interviewed Piril Konuk, Head of Business Development at GCA, a major glass container manufacturer (and exclusive supplier in the UK and Ireland to Aegg), talking about her role within GCA.
1. What is your background before GCA and what does your role involve now at GCA?
I graduated from the Sorbonne University with my Bachelor's Degree in Economics & Business Administration and I also pursued my Master's Degree in International Trade at the same university. After completing my master's, I have worked for various domestic and global companies in Turkey.

I have constantly been trying to keep myself up-to-date by acquiring new skills and learning new things regularly. I have completed the Product Strategy certificate program at Kellogg School of Management Northwestern University in 2019, and a B2B Marketing Strategy certificate program from Columbia Business School in 2023. I have graduated as a mentor from Eternal Academy as a professional coach this year as well. Almost half of my 15-year professional experience has been acquired within Gürok Group where I am currently the Head of Business Development for GCA, the glass packaging manufacturing affiliate of the Group.
As the Head of the Business Development, I analyze and provide feedback on new investment opportunities and R&D investments, coordinate approved R&D projects, conduct market research whilst contributing to the feasibility studies, prepare marketing and corporate communication annual plans, run consumer and market research and coordinate appropriate applications and plans. Additionally, I carry out corporate activities to increase brand awareness in domestic and international markets in accordance with GCA's vision and mission statements. I have a role which allows me to get curious and dive deep into different subjects almost every day and to pursue continuous learning.


2. Is GCA's female employee rate unusual for a company in your industry?
Unfortunately, female employment is very low, almost non-existent in the glass industry due to the physically demanding nature of the business, especially in the hot-end. Nevertheless, GCA employs women both in hot-end and the cold-end of the production processes. We also have female forklift operators, which is not very common and expected in business. It makes me proud to work for a company that supports women and challenges stereotypes in the industry.


3. In what roles do women of GCA work?
I have a lot of female colleagues in various roles, whether it is a leadership role or a manual labour role in the manufacturing area. In our production facility in Kütahya, it is common to see women working on production lines contrary to what one should expect. We have female colleagues working in the hot-end, we have female colleagues working in the cold-end, and in the office as engineers and as managers. As a woman in a leadership role, I can say that more than one third of other leadership positions are occupied by women and I am glad to work for a company which employs its employees based on merit, not on stereotypes.
 
4. As a woman, what is it like to work for GCA?
It is always good to be part of an organization that does this much work on gender issues, fights against gender bias and stereotyping and strives for gender equality. Experiencing firsthand that women are successfully carrying out jobs that are deemed "men's jobs" by the society is inspiring for me as a woman. It reminds me that anyone can overcome obstacles if given the chance. It is also a relief to be part of a company that is willing to give this chance to anyone regardless of their background, gender, race etc.


5. What does International Women's Day mean to you?
International Women's Day stands for human rights, not only for women's rights. It is an important day to celebrate for women across the world since this day reminds everyone how important liberation of women and their participation in the workforce is. This special day helps women to express and follow their own dreams and desires, strengthening women's position in the society. Today, fortunately companies, NGOs and even individual leaders are putting in a lot of effort to celebrate this meaningful day and to spread the message it stands for. With this being said, we still have more work to do in order to leave future generations a world that is equal for everyone.


6. What would your advice be to a woman who wants to work in a role just like yours?
The Business Development department is perfect for curious women who love analysis, conducting research, looking for strategic answers and learning new things along the way. I have a role that requires communication with other departments and other affiliate companies, allowing me to carry out different tasks constantly. The most beneficial advice that I could give to aspiring young women is to trust themselves, disregard the dogmas of the society and work hard for what they aspire to be. People who are curious, hardworking, decisive and open to learning new things and acquiring new skills, will always be successful. Being hungry for information and work is the key for success.
---
About GCA
Established in 2015, GCA continues in the Gürok Group experience and knowledge of over 25 years in glassware production with an innovative approach to the glass container business. GCA is rapidly progressing towards becoming one of the top players in the international glass container industry by achieving significant success in Turkey and abroad. It exports to more than 40 countries, with a particularly strong presence in the Middle East, Europe and Africa. With effective and sustainable R&D studies, GCA successfully carries out projects that will propel Turkey's glass container industry forward. Prioritizing respect for the environment and people and high-quality and safe production, GCA is committed to adding value to the national economy and its customers, whom it deems its "Business Partners."
Photo credits: GCA

---
Like this article?
Read more interviews from our 'industry interview series' here
Or
Click below to receive the latest monthly industry news, views and interviews, as well as Aegg product launches, updates and technical articles.