Logistics Coordinator
We are looking for an experienced logistics coordinator to join our team in Eye, Suffolk.
The logistics coordinator will be responsible for organising the efficient transportation and storage of our products, overseeing the tracking of shipments and providing updates on stock levels.
It will entail working closely with our supply chain, sales, warehousing and transport teams, so good communication skills are essential.
You should also be able to promptly resolve distribution and inventory issues.
Responsibilities:
Monitoring our sea and road shipments from our manufacturing partners.

Analysing and optimising logistical procedures.

Forward planning production requirements with suppliers.

Work collaboratively with the transport team to ensure the safe and timely pick-up of shipments.

Work collaboratively with the warehousing and transport teams to ensure accurate recording of stock levels.

Monitoring of port activity and proactive involvement in limiting the impact of adverse weather conditions or port closures.

Addressing and resolving shipment and inventory issues.

Utilisation of the Port VBS (Vehicle Booking System)

Reconcile stock movements.

Develop strong working relationships with key staff at the port, haulage companies and customers.
Requirements:
2+ years of experience in logistics role required.

High level of literacy and numeracy.

Excellent communication skills.

Proficiency in Microsoft Office, particularly Excel.

Good management and organisational skills.

Strong problem-solving skills.

Counterbalance forklift licence is desirable.

Must be eligible to work in the U.K
Location: Eye, Suffolk
Full time/part time role available
Deadline: 31st May
If you are interested in this role, please submit your CV and/or cover letter below.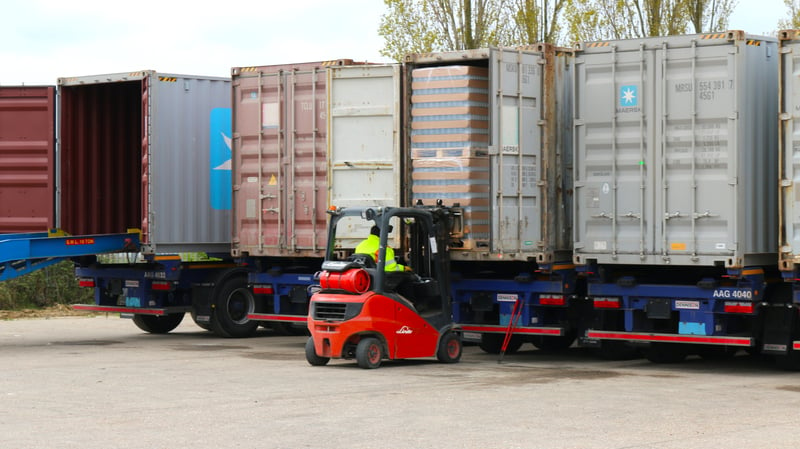 Sites
Andover (Headquarters)
Fellows House
Royce Close
West Portway Industrial Estate
Andover
SP10 3TS
United Kingdom
+44 (0)1722 416401
info@aegg.co.uk
Eye (Manufacturing and Warehousing)
Oaksmere Industrial Estate
Eye Airfield
Eye
Suffolk
IP23 8BW
United Kingdom