Quality Manager
We are looking for an experienced Quality Manager to join our team in Eye, Suffolk.
The role will be responsible for the development, improvement, and maintenance of the Quality Management System ensuring that products both manufactured and bought in adhere to the agreed quality standards.
Role Summary:
To review, write and issue SOP's/WI's as required.
To log quality-related customer complaints and ensure effective
investigation and corrective action.
To maintain the document control process ensuring all procedures
available for use are current.
To prepare, maintain and monitor Quality Records.
To coordinate and document investigations arising from deviations and non-conformities.
To perform internal audits and manage site schedules (internal).
To participate in external audits (supplier) and maintain auditing
schedule (external).
To ensure completion and effectiveness checks of all corrective and preventive actions (CAPA).
To administrate Change Control and Risk Management processes.
To contribute to the continuous improvement of the QMS.
To ensure that the quality standards set out in the specifications are
accurate, adhered to and appropriately distributed.
To participate in the monitoring process of all suppliers in line with the
supplier monitoring procedure.
Key Accountabilities:
Quality Management System
Develop and maintain a QMS to BRC/FSSC22000 standards.
Supplier Monitoring
Maintain supplier & customer product specifications.
Co-ordinate with suppliers to ensure that any non-conformances are rectified, and procedures are improved upon, to minimise the chance of any reoccurrence.
Supplier Approval
To compile and complete Supplier Approval Questionnaires for customer review.
Skills, Knowledge, and Experience Requirements:
A high level of literacy and numeracy.
Relevant professional qualifications (e.g., Lead/Internal Auditor, IOSH
Working Safely etc.) preferred.
Strong attention to detail and diligence in the maintenance of
procedures.
Knowledge of BRC/FSSC22000 requirements and associated standards, i.e., HACCP (Level 3 minimum), Food Safety
Previous experience in a similar role is essential.
Knowledge of effective QMS structures and subsequent development.
Strong IT fluency.
Experienced in dealing with both customer and supply base and forming effective working partnerships.
Key Challenges will be:
To play a key role in the development and implementation of a
structured QMS that meets customer and certification body
requirements and is practical for the business.
Increasing awareness of customer expectations.
In addition, applicants should have/ be:
Personal Qualities
A high level of personal integrity.
Drive and passion to do the job well.
Business focused with a persistent drive to improve own performance.
Persuasive with good influencing skills.
If you are interested in this role, please submit your CV and/or cover letter below.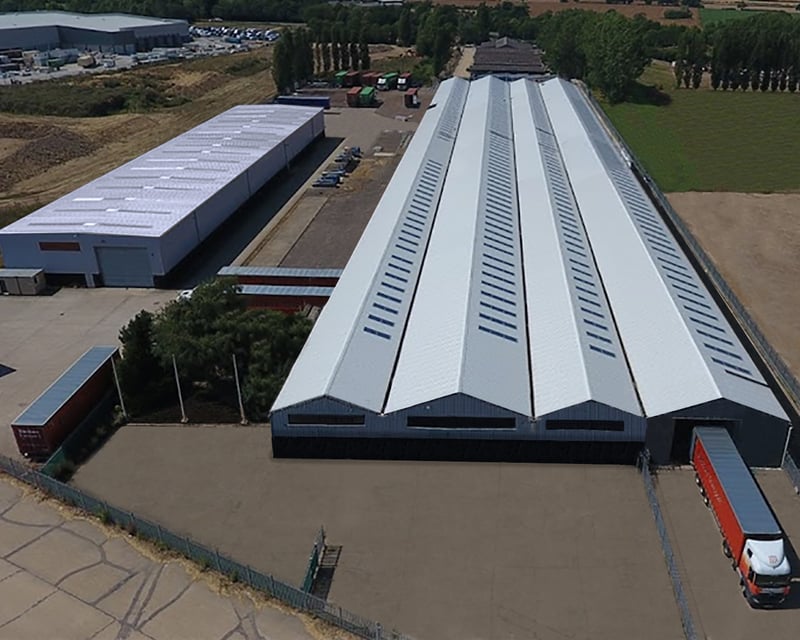 Sites
Andover (Headquarters)
Fellows House
Royce Close
West Portway Industrial Estate
Andover
SP10 3TS
United Kingdom
+44 (0)1722 416401
info@aegg.co.uk
Eye (Manufacturing and Warehousing)
Oaksmere Industrial Estate
Eye Airfield
Eye
Suffolk
IP23 8BW
United Kingdom