UK Packaging Sustainability Guide 2023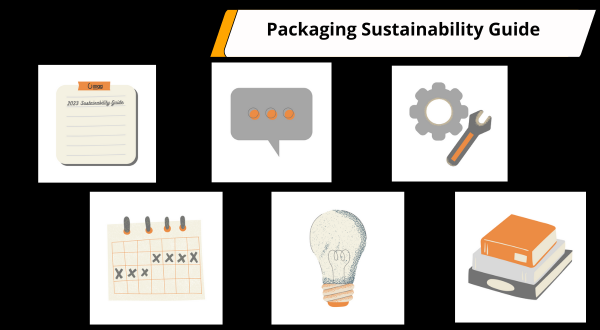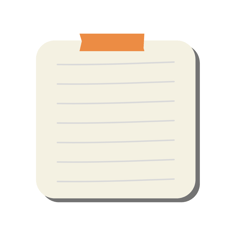 Food and drink packaging is rightly becoming more and more sustainable, from the initial design to the materials used, manufacturing processes right through to the supply chain. However, with emerging government legislation, innovations, and research, it is sometimes difficult to keep up to date with the latest sustainability factors.
To help you source key information, we have put together our 2023 UK Packaging Sustainability Guide, listing key sustainability resources, ideal for UK-based food and drink producers, suppliers and manufacturers.
Membership Groups for Packaging Sustainability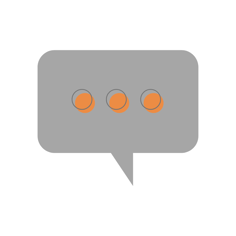 British Glass http://www.britglass.org.uk/
This membership group holds an annual UK glass recycling summit. The 2023 summit was on 1st June in Manchester.
They also have a resource section on their website with various sustainability reports and guides relating to the glass sector. Plus British Glass recently launched a sustainability guide which can be found here: https://britglass.org.uk/sustainability-guide
BPF
https://www.bpf.co.uk/Sustainability/Plastics_Recycling.aspx
The British Plastics Federation (BPF) website includes plastic recycling facts and frequently asked questions about plastic recycling, identifying plastic for recycling, closed loop and open loop recycling, eco-design and recyclability, post-consumer recycling, recycling and biodegradable plastics, and more…
Food and Drink Federation

https://www.fdf.org.uk/fdf/what-we-do/environmental-sustainability/
The FDF represents and supports food and drink companies, from ambitious sole traders and SMEs to the largest global brands. The FDF and its members are fully committed to cutting CO2 emissions, promoting efficient water use, building a more circular economy for packaging, embedding environmental standards in transport practices and reducing food waste. The FDF also wants to increase understanding of sustainable supply chains and natural capital.
Foodservice Packaging Association
https://www.foodservicepackaging.org.uk/
The FPA is the voice of the foodservice packaging industry, working hard to secure the future of the sector. The FPA promotes the responsible manufacture, sourcing, distribution, usage and disposal of food and foodservice packaging. The FPA also organises an annual FPA Environment Seminar, which it says is the industry's keynote event for all issues related to the environment and sustainability. The next seminar is being planned for Autumn 2023.
Government Initiatives for Packaging Sustainability
EPR (Extended Producer Responsibility) for Packaging
https://www.gov.uk/guidance/packaging-waste-prepare-for-extended-producer-responsibility
The way UK organisations responsible for packaging must carry out their recycling responsibilities has changed. If you're affected by EPR for packaging, you will need to report your packaging data. This is a UK Government initiative.
The Plastics Packaging Tax
https://www.gov.uk/guidance/check-if-you-need-to-register-for-plastic-packaging-tax
The UK Plastics Packaging Tax is due (£210.82 per tonne from 1 April 2023) if packaging contains less than 30% recycled plastic. You can read our article about the Plastics Packaging Tax here: https://www.aegg.co.uk/blog/plastics-tax-explanation
Other Useful Organisations and Resources for Packaging Sustainability
FEVE
FEVE is The European Container Glass Federation. The federation is committed to a long-term transformation of the industry to become carbon neutral. Their vision is to produce climate-neutral glass packaging that supports a sustainable future – for the planet, people and society. FEVE association has some 60 corporate members; their 160+ manufacturing plants are located across 23 European States. Its members produce over 80 billion glass containers per year.
Recoup
RECOUP is a charity and leading authority providing expertise and guidance across the plastics recycling value chain. Their website includes guides on reusability by design (new guidance to assist with the design of reusable plastic packaging), best practice guide for UK plastics recycling communications, and recyclability by design packaging guidance (to help the industry understand the full technicalities of plastic packaging recyclability)
WRAP
https://wrap.org.uk/what-we-do
WRAP is a climate action NGO working around the globe to tackle the causes of the climate crisis and give the planet a sustainable future.
Ellen MacArthur Foundation
https://ellenmacarthurfoundation.org/
The Ellen MacArthur Foundation is a charity committed to creating a circular economy, which is designed to eliminate waste and pollution, circulate products and materials (at their highest value), and regenerate nature. Business can also join their Foundation's network.
SME Climate Hub
The SME Climate Hub is a non-profit global initiative that empowers small to medium sized companies to take climate action and build resilient businesses for the future. The website also includes free tools and resources, including a free carbon calculator to measure your footprint.
Certifications for Sustainable Packaging
B Corporation (with B Lab)
https://www.bcorporation.net/en-us/certification/
B Corp Certification is a designation that a business is meeting high standards of verified performance, accountability, and transparency on factors from employee benefits and charitable giving to supply chain practices and input materials.
ISO14001
https://www.iso.org/files/live/sites/isoorg/files/store/en/PUB100372.pdf
ISO 14001 is an internationally agreed standard that sets out the requirements for an environmental management system. It helps organisations improve their environmental performance through more efficient use of resources and reduction of waste, gaining a competitive advantage and the trust of stakeholders.
Carbon trust
The Carbon Trust is an expert partner for businesses, governments and organisations around the world – helping them decarbonise and accelerate to Net Zero.
They can help with target setting, footprinting and reporting, climate action and net zero planning, product carbon footprint labels, route to net zero standard, carbon neutral certification.
FSC or PEFC Certified
https://fsc.org/en https://www.pefc.org/
If your food or drink packaging includes a paper or cardboard label or outer wrap, then you can ensure that your stock has been sourced from sustainably managed forests. Check with your stock supplier if you can include the FSC or PEFC logos on your printed packaging.
Trade Publications

Many of the trade magazines have newsletters you can receive, for free, including the latest sustainability news and case studies. It is worth checking which publication is most relevant to your business and signing up to receive their newsletter.
Sustainability Magazine: https://sustainabilitymag.com/magazines
Packaging Europe: https://packagingeurope.com/
Packaging News: https://www.packagingnews.co.uk/
Packaging Today: https://www.packagingtoday.co.uk/
Sustainable Packaging News: https://spnews.com/
Packaging Insights: https://www.packaginginsights.com/
Sustainable Packaging Expos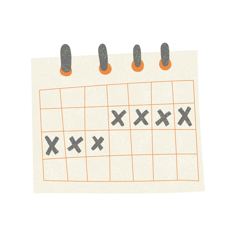 https://www.responsiblepackagingexpo.co.uk/
The Responsible Packaging Expo 2023 takes place at ExCeL London on 10th & 11th October. The expo includes top speakers in its keynote theatre, a networking area and industry awards.
Guides and Research
Sustainability Consumer Research
https://www2.deloitte.com/uk/en/pages/consumer-business/articles/sustainable-consumer.html
You can read the highlights of Deloitte's 2020/1 survey into consumer attitudes and behaviours around sustainability. The research shows that consumers are increasingly making conscious decisions with sustainability and the environment in mind.
WWF: Global Packaging Materials: Packaging Unwrapped
https://www.wwf.org.uk/sites/default/files/2021-12/UK_Global_Packaging_Materials_Footprint.pdf
A guide to the environmental impact of different packaging materials, compiled by the charity WWF.
---
Thank you for reading our 2023 UK Packaging Sustainability Guide for the food and drink sector, listing key sustainable resources. We hope you found it useful.
If you feel that we have missed out a key resource, please feel free to let us know.

If you would like to download a pdf version of this guide, please click here
Details correct as at 1.6.23