Blog - Thoughts from a Packaging Innovations First-Timer!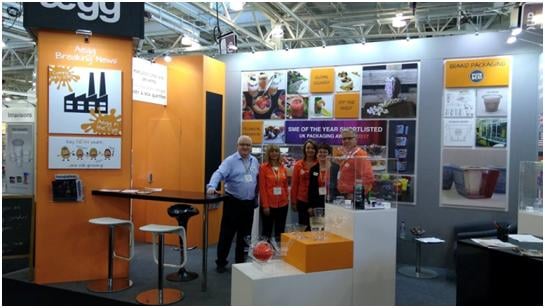 By Richard Drayson, Sales Director at Aegg Creative Packaging
The Packaging Innovations show in London was a great opportunity for Aegg to speak to customers both old and new. It's been 4 weeks since I joined Aegg from a career in branded food so this was my first opportunity to attend the Packaging Innovations show.
Initial views?
Compared to the many confectionery trade shows I have attended in the past, there were higher numbers of serious visitors to our stand. Decision makers, not just from dessert manufacturers but also soups, sauces, health & beauty, and a variety of ambient food manufacturers, were looking for creative packaging solutions to showcase their brands.
Worthy of note were the large number of enquirers at the show proactively wanting more details about Aegg ranging from entrepreneurial start-ups to established multinationals, with many new orders already placed by new customers.
If you didn't manage to meet the Aegg team in London please give us a call and we would be happy to come and see if we can help you source some great packaging.
You might also be interested to read Aegg's post-Packaging Innovations thoughts on the trends within the food packaging industry... If so, click here trends