Packaging Supplies: the changing demands of glass packaging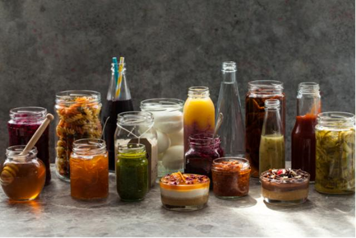 Nick Parker, Aegg's Marketing Director, interviewed Pawel Wieczorek, Aegg's Commercial Director and glass expert, for his thoughts on packaging supplies and the changing nature of the demand for glass food and drink packaging.
1. What is happening in the European glass packaging market at the moment?
The glass packaging supplies sector generally is seeing a slow but consistent growth. Thanks to the increasing perception of the superior environmental performance of glass and the current widespread view that plastic is harmful to oceans and environment, the market will keep growing.
However, high demand in the UK and in other Western European markets is creating continuous shortages in Central European markets, where prices are historically lower. Based on my discussions with clients and suppliers, the country creating the most demand for glass packaging is Germany and Central European countries that are experiencing glass shortages are Poland, Slovakia, Czech, Lithuania, Latvia and Estonia.
2. Are you noticing any emerging trends in glass packaging supplies?
The biggest trend in the businesses that I've seen is that customers are paying attention to authenticity and innovation; not only in terms of the glass itself, but also in terms of the packaging and supply chain. Historically this market has been very mature, and so there has not been much by way of innovation.
However, after visiting Luxe Pack trade fair, several companies presented '100%' recycled glass products for super premium spirits products. Until now, this market was served almost wholly by virgin material of the highest visual quality. These new product lines, based on recycled glass, were previously associated with something cheaper, although it goes to show how recycled material perceptions are changing, even within the luxury market.
3. Has Brexit affected the glass packaging industry at all?
This is a million dollar question which nobody seems to be able to answer! The only effect we see is British companies "stocking up", using supplies from outside the UK. Aegg is well advanced in developing its own southern warehouse capacity, optimising its new logistics fleet, and is also planning additional warehousing in the north of the UK. We also use logistics platforms located close to our suppliers to ensure that our customers can gain access to Aegg's glass packaging when they need it, in addition to our central storage. We are constantly analysing the best logistics solutions available so that our customers can put their minds at rest!
4. Is there a growth in demand for glass packaging from a particular business sector? Or geographical region?
I see growing demand from emerging countries, such as Turkey, Brazil and Poland.
It seems that there is a lot of flux around moving in/out of glass and plastic. There also seems to be a reshuffling of the supply chains, with established glass suppliers, in particular, looking for supplies to the more premium markets to fund investment in innovation and upgraded production facilities.
5. What is Aegg working on in the glass packaging area at the moment that we are happy to talk about?
We are working hard to continue to fulfil increasing customers' glass packaging orders in higher volume food and drink sectors, despite the UK shortage of glass packaging. We are also working on some very interesting new glass products, which will take us into a new product area.
We are preparing hard for the Packaging Innovations trade fair in February 2020. With a few months to go we would love to be in a position to present some new products that we are currently working on. Watch this space!

To discuss your packaging supplies requirements, please do get in touch with us today!
To register for Packaging Innovations click here