Blog - Packaging Innovations: Five Key Packaging Industry Trends Observed by Aegg.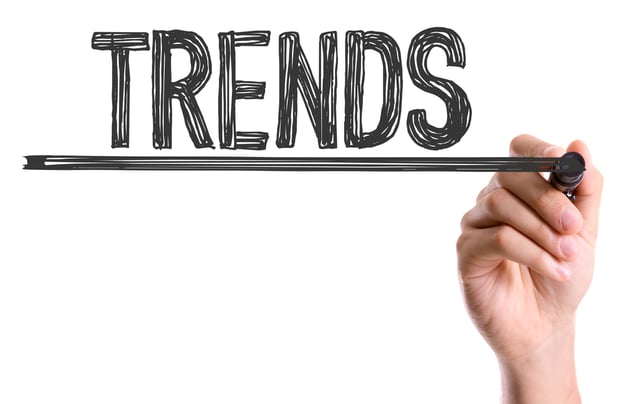 Packaging Innovations: Five Key Packaging Industry Trends Observed by Aegg.
Aegg Ltd's managing director, Jamie Gorman, gives his thoughts on the trends...
Aegg exhibited at the Packaging Innovations exhibition in London on 14/15 September 16, where the who's who of the packaging industry came together to network, learn and discover innovations. Aegg showcased its range of products at its prime location stand where the team concluded on 5 key packaging trends, gathered from talking to visitors, attending talks and meetings:
'Premium-ising' Products


"Quite a few visitors from companies of all sizes talked to us about wanting to 'premium-ise' their product offering by producing new, interesting packaging to take the appeal of their products to a new market.
This is an area we specialise in at Aegg, with our in-house design team constantly working on creative, bespoke designs that are proven to help products stand out on crowded shelves and appeal to new consumers. For example, we produce luxury dessert pots, and by adding the client's embossed branding to the pots, this instantly lifts the packaging to a more premium level. This feature also reinforces the premium brand messaging in the life of consumer after the initial purchase experience."


New Product Development: the growing need for packaging to add appeal


"We chatted to food service professionals who are working on new product development projects. Historically, new product development teams have mainly concentrated on the product itself, although we are noticing that packaging design is playing a much larger role within the whole process now.
As there is so much choice of products on offer, all fighting for shelf space, by combining the perfect product with stand-out packaging design produces an ideal overall retail offering."


Developing a more strategic approach


"Companies were chatting to us about developing a strategy together, becoming 'partners' with mutual interest rather than merely 'transactional suppliers to customers'. Companies want to grow the relationship into more of a joined-up 'turnkey management' service, rather than looking to us for just one element of the packaging service.
We have found that our bespoke design to delivery service is increasingly benefitting companies. By really getting to know their businesses we are able to recommend the best options for our clients based on our experience, knowledge and appetite for innovation."


Diverse Set of Visitors


"As you would expect, we met with major retailers, and food and drink manufacturers of all sizes at the Packaging Innovations show. However, we also met with visitors from new, rapidly growing markets and companies with innovative offerings, such as suppliers to the e-cigarette sector and edible cup companies. Packaging Innovations is a great exhibition to meet people from a diverse range of markets and is an indicator of how the traditional market landscape is changing."


Interest in Recyclable Packaging


"The interest in recyclable packaging is still very high, with many visitors enquiring about our recyclable PET products. Visitors were looking for packaging that doesn't 'cost the earth', whilst still looking great, performing practically and providing efficiencies.
We're currently in 'trial' phase for some really innovative and pioneering new PET products; we look forward to revealing them to you at a future Packaging Innovations show. Watch this space…"
It was gratifying to see that the trends we observed at the Packaging Innovations exhibition are all closely aligned with the day-to-day operations we have been working on within Aegg. The diversification of markets and products, more emphasis on recycling and bespoke packaging, and growing relationships to a more strategic level are all elements that are driving change within the industry as a whole. However, the most encouraging trend is that companies are realizing that producing creative, bespoke and innovative packaging is key to developing products with high shelf stand-out, even for high volume FMCG products which fight for shelf space.

Aegg will be exhibiting at the forthcoming Packaging Innovations exhibition in Birmingham, February 2017. If you would like to set up a meeting with us at our stand (or beforehand), please email marketing@aegg.co.uk