Aegg Thought Leadership: Key Trends Affecting the Food Packaging Industry Right Now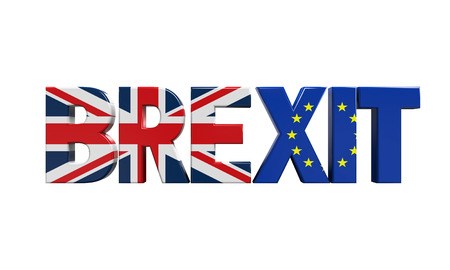 Following on from exhibiting at the recent Packaging Innovations show in London, we've compiled the most prevalent trends from the show combined with our own thoughts, which we hope you find useful and thought-provoking...
1. Made in the UK?
The one question we were asked most frequently by visitors to our stand was 'is Aegg packaging made in the UK'?
We're all familiar with the provenance of food products, but now the provenance of packaging is under scrutiny.
What Aegg Thinks...
This question isn't necessarily originating from a consumer-driven perspective (though we would love to hear if you think differently). We believe it is driven more by the Brexit situation: buyer concerns over pricing volatility due to exchange rate and tariff uncertainties.
The trend follows on from our previous Article, where we noticed that food suppliers are looking for more production capacity from the UK.
UK production is looking more and more favourable for UK-based food suppliers, for meeting both domestic and export demands Aegg is increasing its production capacity in the UK, both directly through its new factory in Suffolk and indirectly through third party strategic partnerships. These initiatives will offer more pricing stability.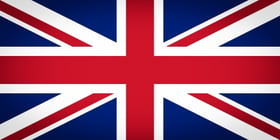 We would love to know what you think
2. Designing Packaging for an Ageing Population
We attended a very interesting seminar given by Simon Oxley of Cranswick Country Foods on 'what a changing world will mean for packaging'. Two facts struck us as being particularly startling.
Fact 1: By 2040 nearly one in four people in the UK (24.2%) will be aged 65 or over (ONS).
Fact 2: Manual dexterity significantly reduces in people over 60 years, with one study stating that hand-grip strength reduces by as much as 25%.
These two facts demonstrate why making packaging accessible to all is becoming an increasingly important consideration in the product design process.
What Aegg Thinks...
There is no doubt that consumer considerations are playing an increasingly important part in product design processes. Here at Aegg, we have recognised that it is easy for us to reflect what the buyers in our corporate customer organisations are looking for in our product designs. It is more difficult to understand what the end user is asking for: Aegg is not particularly visible to this end user. We have to 'get out there' and ask them.
Whilst we do not currently have any packaging products targeted at the ageing population (…now, there is an opportunity. Anyone interested?), we have introduced consumer panels into the design process of other products. The ageing population is a reminder that all successful companies need to be led by the marketplace, whatever the specific 'user group'.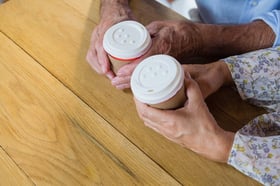 We would love to know what you think
3. Eco – be careful what you wish for!
In an insightful talk from Waitrose, the speaker Nikki Grainge was stating that the drive for packaging to become more 'eco' is commendable, although history teaches us to be wary of the potential pitfalls. For example, when 'eco' milk cartons were introduced, they became so successful that the recycling stream became contaminated with wax. Cardboard sandwich skillets, too, may be eco, although the plastic liner can also contaminate the waste stream...
What Aegg Thinks...
Once a 'nice-to-have' component of the mix, recyclable packaging is fast becoming one of the key areas of focus for larger food companies. For example, Packaging News magazine reports of Waitrose's new target of making all own-label packaging, across all food categories, widely recyclable, reusable or home compostable by 2025.
One of the newer environmental developments that falls into the trap of 'be careful of what you wish for' is in the area of rigid plastics. For example, here at Aegg, we love the thought of using plant based plastics and additives that allow plastics to biodegrade. However, these plastics contaminate UK recycling schemes and so these materials are currently not viable options. Nevertheless, we are monitoring marketplace developments.
We are looking at other aspects on the way we go about business from an environmental perspective. For more details on Aegg's environmental stance, please click here (page 2).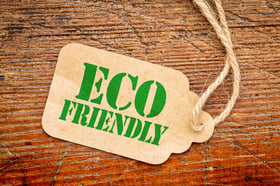 We would love to know what you think