Farewell 2020: Hello 2021. A look back/ forward at food and drink packaging trends.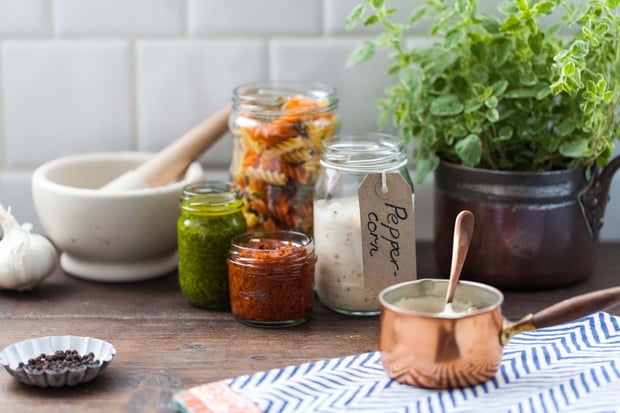 It's that time of year again where we reflect on major industry trends that happened last year; whilst predicting the unpredictability of what is to come this year!
In his latest column, Philip Chadwick, Editor of Packaging News magazine, said that 2020 was a year that the packaging industry 'stepped up. It kept the UK moving, delivering vital goods and services.' We couldn't agree more, although there were a few challenges along the way!
Here are our pick of the key food and drink industry trends from 2020 and our predicted trends for 2021:
A Look Back at 2020
COVID19




Changing Consumer Buying Patterns



During 2020, the pandemic had an impact on consumers' buying patterns, with increased demand for many items (for example, sauces and condiments and alcohol at home), and decreased demand for others (such as on-trade, including 330ml and 750ml glass water bottles).
Barry Turner, Plastic & Flexible Packaging Group Director at BPF (British Plastics Federation), told Aegg, "Obviously, (due to the current COVID-19 pandemic) there are significant changes in the way we shop. As we shift to more online shopping, larger product containers are being purchased to carry bulkier items such as detergents and other cleaning liquids. Use of mass ready meals has seen a drop off in demand with consumers able to spend more time on meal preparation. As we are travelling less, the consumption of food-on-the-go has decreased significantly, although I hope we will see some easing by the end of 2021 as people hopefully start to resume a more normal life in the hope that the vaccination roll-out continues." Read the interview here.
All of this quickly impacted on the retail supply chain with an increased reliance on excellent supplier relations, forward-planning stock levels, robust logistics and an online visibility/ ordering platforms.
Aegg: We experienced a really high demand for our glass sauce/ pasta sauce jars in 2020, whilst products associated with the hospitality market (such as glass water bottles) decreased.




Industry Events Cancelled
From March, all of the key industry events were cancelled, such as Packaging Innovations, one of the biggest events in the packaging suppliers' event calendar. Some were replaced with online events, with differing degrees of success. Industry event organisers haven't quite mastered successfully replacing those all-important face-to-face meetings, although hopefully we will see a cautious return to in-person events later in 2021...
Aegg: subject to government guidelines at the time, we are looking forward to exhibiting at various events, including Packaging Innovations later in 2021 and Imbibe in July 2021.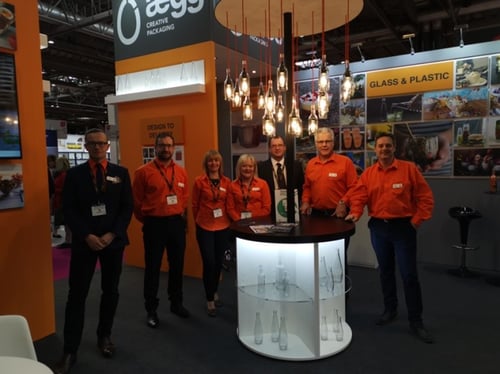 The Sustainability Debate
With packaging sustainability still very much on the agenda, despite the pandemic, retailers moved away from polystyrene (PS) towards more recyclable plastics including polypropylene (PP) and PET for food pots. Supermarkets also reduced unnecessary packaging with the removal of multipack plastic, yogurt/ cream lids and the re-shaping of cheese. This, however, was balanced with the realisation that plastic packaging also plays a big part in protecting food and keeping it fresh, minimising food wastage. Food and drinks retailers were also pushing for higher glass cullet content in bottles and jars. There were even a few paper-based spirits bottles launched in 2020 too!
Aegg: we have seen increased demand for our PP and PET food pots and glass packaging. Our R&D team is also in development stages for manufacturing rPET pots made from recycled content.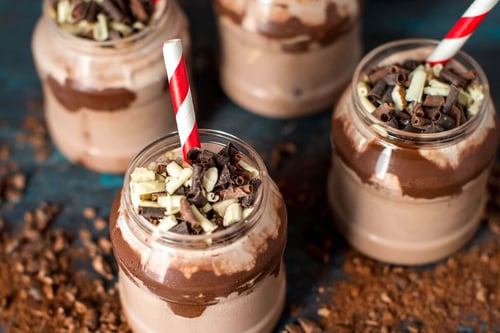 Brexit
As Brexit negotiations between Britain and the EU went down to the wire in December 2020, the uncertainty of a deal had an impact on the imposition of WTO (World Trade Organisation) tariffs and planning. Many businesses ordered in surplus stock before the end of 2020 to minimise any potential disruption to their services and product availability.
Aegg: to ensure continuity of service, we ensured that we had enough stock levels during 2020 whilst the Brexit negotiations were ongoing.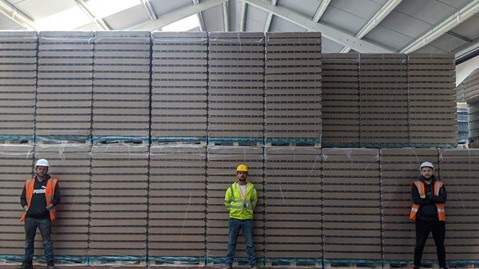 A Look Forward to 2021
Brexit Implications
A Brexit deal was agreed at the end of 2020, which now brings more certainty to the situation going forward. Where UK food and drinks packaging companies were importing products in 2020, they only had four working days to understand the new trading relationship and implement any changes in order to continue to trade effectively between the UK and the EU from 2021. However, the continued tariff-free access is welcome. The agreement has also enabled the UK to reach a continuity trade agreement with Turkey, where some glass packaging manufacturing factories are based.
There is, however, an added level of paperwork involved as a result of the new deal, which has initially resulted in some delays of products moving from/ to the UK, with more port congestion. Although once the dust settles, this is likely to improve in the coming weeks/ months.
Aegg: with Brexit negotiations going to the wire at the end of 2020, it made forward planning more complicated when importing goods. However, the continued tariff-free deal and our large warehouse with UK stock holding means that Aegg is able to offer a continuity of service to its customers.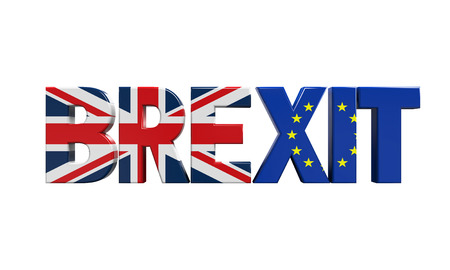 Sustainability
Plastics Tax Planning
The proposed Plastics Tax will be introduced in April 2022. This new tax (£200 per tonne) will apply to plastic packaging produced in or imported into the UK that does not contain at least 30% recycled plastic. This will mean that any packaging that does not fit the criteria will incur an extra cost from April 2022. Therefore, there is a continued focus on sourcing packaging with 30% recycled plastic whilst reducing unnecessary packaging and ensuring it is still fit for purpose.
Reducing Carbon Footprint
The UK will be required to bring all greenhouse gas emissions to net zero by 2050. The packaging industry has already started work to reduce the footprint, using less materials/ energy, maximizing recycled content and increasing the potential for reuse. However, a lot more needs to be done in order to meet the 2050 goal.
Multi-Trip Packaging
Since glass used in jars and bottles is 100% recyclable and can be re-used multiple times, some drinks brands are looking into the possibility of returnable packaging, for example Brewdog with its beer bottles.
Aegg: we have heavily invested in our logistics service, with more hubs based in ports closer to key customers, cutting down carbon emissions through transportation. Our R&D team is in development stages for a number of projects that will use less material and will include more recycled content.

The Continued COVID Impact
We believe that the packaging industry will start to settle down later in the year when the vaccine roll-out has had a positive impact on the spread of the virus. However, it will take a lot longer for the economy to recover. At the time of writing, the job retention scheme is set to end in April 2021, potentially resulting in a rise in unemployment. Conversely, we believe there will be an increase in HORECA (HOtel/ REstaurant/ CAfe) demand, when premises are able to open up again and people are allowed to visit them with friends and family.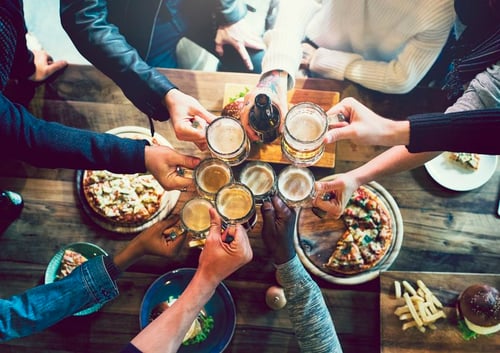 Summary
2020 definitely had its industry challenges. Businesses of all types had to adapt/ pivot/ reinvent themselves to survive during very tough trading conditions due to the reasons mentioned above.
We do believe that 2021 will start to settle down later in the year with the increased vaccine roll-out combined with less lockdowns, allowing many businesses to start their recovery process. It will be a long time until we see a return to 'normal' trading conditions within the industry, perhaps with the landscape changing forever. However, it is our chance to mould the future, learning from the challenges and building upon all the positives.
Aegg is a dedicated food and drinks packaging supplier. Please call us on +44 (0)1722 416 401 if you would like to discuss a packaging project with us. Or to receive future articles like this in your inbox, fill in the form and select 'opt in for Aegg updates'.