Aegg Remains Open During Lockdown 3.0 and Beyond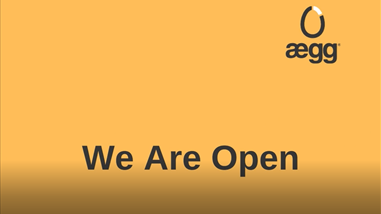 Aegg is classified as an essential business because we are part of the food and drink supply chain.
We have continued to stay open throughout the pandemic to support our food and drink customers, supplying
glass jars for pasta sauces

glass jars for conserves and pickles

glass bottles for still and carbonated drinks




plastic pots for desserts/ take-away/ online food orders.
Offering a Flexible Service
We remain as flexible as possible by keeping key packaging items in stock. We also increased our stock levels before the new Brexit rules came into force, to ensure continuity of service.
Where the hospitality sector has been really hard hit by another lockdown, some companies extended their service by providing e-commerce or takeaway services. We continue to work with many of these outlets to provide boxed quantities of our lidded food pots, helping them to find a way to keep serving their loyal customers.
What our Teams Have Been Doing
None of this would have been possible without the support of our amazing teams working in all areas of our business.

Aegg's logistics teams
Our haulage, warehouse and manufacturing teams at our logistics hub in Suffolk and warehouse in Scotland, continue to distribute our products from our warehouse to our food and drink manufacturer customers, whilst adhering to social distancing measures.

Aegg's Head Office in Andover
Our Andover-based staff continue in their roles, making use of a number of contact methods.
Aegg's Senior Management Team
Our senior management team meet regularly via Zoom to ensure strategic and operational measures continue to be in place.
Keeping Everyone in Touch
Aegg's team members continue to be active on our WhatsApp group so that they can keep in touch, look after their mental health and keep up the Aegg camaraderie during lockdown.
A message from Aegg
"We are proud to continue to safely support food and drink retailers and outlets on a national and international basis, so that they can continue to provide an essential service to their customers throughout this pandemic. Thank you to all our amazing team, customers and wider network for your outstanding support and dedication throughout these tricky times. We couldn't do this without you..."
Please get in touch if you would like to discuss your food or drink packaging requirements on 01722 416401.